Services We Offer – Dental Veneers
Dental veneers are an excellent cosmetic remedy for a variety of dental conditions that affect the appearance of the front teeth.  Examples of this would be spaces between your teeth, discolored teeth, crowded teeth or teeth of different shapes or lengths. Veneers are durable and color-stable.
They are in many cases, the perfect way to restore the natural function and beauty of your teeth, so you can smile with confidence!  Veneers, usually fabricated from porcelain, are a thin, semi-translucent "shell," custom made to fit precisely over an existing tooth.
Veneers are a cosmetic dentistry option at Mid Cities Dental
They are permanently bonded, held in place by a special resin that adheres the back of the veneer to the front of the tooth.
The finished result is extremely strong and durable.  At Mid Cities Dental, we strive to make your smile just how you want.  We never place the veneer until you give us the "OK".  We also give a two year warranty on our veneer cases.  Please let us know if you feel that veneers would be an option for you.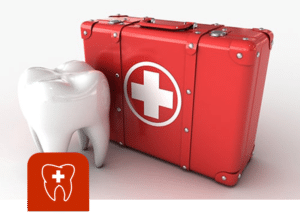 DENTAL EMERGENCY SERVICES
Alleviate the pain and address the problem!
Giving you the smile you lost!
Fixing your smile in advance!
Improving the smile you have!