The beauty of restorative dentistry is that it can often go beyond restoration to actual improvement of the original. 
Many things can cause our teeth to become compromised. A tooth may need to be removed, cavities can set in, or teeth may need to be replaced, repaired and straightened. This is where restorative dentistry comes in. Services such as fillings, implants, crowns, partials, and dentures can often make a improvement on the original look of your teeth. Sensitive teeth and gum disease can be treated and fixed along with help for teeth grinding and TMJ problems.
At Mid Cities Dental, we strive to provide a positive dental experience in a relaxed, comfortable atmosphere while utilizing modern technology. It is our goal to restore your smile and your sense of well-being all in the comfort of our office by the same dentists you've come to know and trust.
Restorative Dentistry
Dr. Eberlein demonstrates how to properly brush and floss your teeth in the video below.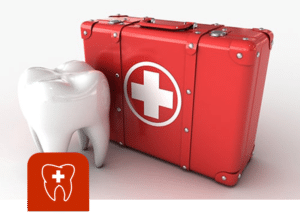 DENTAL EMERGENCY SERVICES
Alleviate the pain and address the problem!
Giving you the smile you lost!
Fixing your smile in advance!
Improving the smile you have!