What You Need To Know About Dental Sedation
Dental sedation is a way of making patients more comfortable with common dental procedures. At Mid Cities Dental, sedation can be used for something as simple as a routine cleaning or as complex as a root canal or full-mouth rehabilitation. Knowing the common types of dental sedation and why they're used can help you feel less anxious about the process of dental sedation.
There are a few main types of dental sedation, and each has unique advantages. Here's the lowdown on each.
Nitrous Oxide
Nitrous oxide, or "laughing gas," is a commonly used dental medication for everything from routine cleanings and cavity fillings to root canals and tooth extraction. For this procedure, a dental professional will give you a mask to breathe into. A common misconception is that laughing gas puts you to sleep. On the contrary, it allows you to remain conscious but in a "twilight" state, so you are more relaxed during your dental procedure.

Oral Sedation
If you and your dentist decide on oral sedation, you will be asked to take a medication (usually a pill) about an hour before your appointment. Oral sedation requires someone to drive you to and from your dental procedure. Upon your arrival, your dentist will assess how the medication is working and may instruct you to take another, depending on the procedure involved and your comfort level. Some people sleep through procedures under oral sedation; some do not.

IV Sedation
Intravenous, or IV, sedation is advantageous because it allows for a customizable approach to sedation. Depending on the procedure involved and the patient's comfort level, your dentist can provide light sedation or heavy sedation. You will receive explicit instructions regarding when and if you can eat and drink before your procedure.
Preparing For Your Dental Appointment With Sedation
It's natural to experience anxiety before any dental procedure. Preparing effectively for your appointment can help you relax and be better informed for your day. In general, we recommend taking the following steps to prepare for your appointment:
Recruit a driver. Even for procedures using medications with short-term effects like nitrous oxide, it is important to have someone to drive you to and from your appointment. Everyone reacts to medication differently and recovery times vary.
Follow all your pre-and post-procedure instructions. Our hygienists and dentist will thoroughly explain your dental procedure and give you instructions to prepare and take care of yourself following your appointment. Following these instructions carefully will help assure your safety and facilitate the intended outcome of the procedure.
Ask questions! We're here to help and want to make your dental procedures as stress-free as possible. If you have questions or concerns, we'd love to answer them.
Dental sedation works to alleviate the anxiety some people experience with dental procedures. If you have questions about the type of sedation best for your needs, please contact us.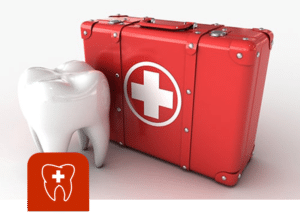 DENTAL EMERGENCY SERVICES
Alleviate the pain and address the problem!
Giving you the smile you lost!
Fixing your smile in advance!
Improving the smile you have!