Cosmetic Dentistry Services We Offer at Mid Cities Dental
Cosmetic dentistry is all about improving your teeth and your smile. Most people think of cosmetic dentistry as getting your teeth whitened. These additional things are all considered cosmetic dentistry as well: dental implants, dental braces, dental veneers, and bonded dental filings.
Dental Veneers
Veneers, usually fabricated from porcelain, are a thin, semi-translucent "shell," custom-made to fit precisely over an existing tooth.  They are permanently bonded, held in place by a special resin that adheres the back of the veneer to the front of the tooth.

Implants
Dental implants are artificial roots and teeth (usually titanium) that are surgically placed into the upper or lower jaw bone by an implant-trained dentist.  The teeth attached to implants are very natural looking and often enhance or restore a patient's chewing ability and their smile!

Braces
At Mid Cities Dental, we offer 2 types of braces.  Straight wire orthodontics is a traditional style of braces that utilize bands, brackets, and wires.  We also offer clear aligners which are "invisible" retainers.
Bonded Dental Filings
Bonded dental filings are a process in which we carefully place and sculpt a tooth-colored resin composite to your teeth, allowing quick, economical, and natural-looking repairs for cavities, and chipped teeth, as well as replacing old fillings and more.
Whitening
Teeth whitening is a simple, safe oxygenating procedure used to brighten and lighten your discolored teeth. Discoloration can happen due to age, things you eat or drink, smoking, and some medications. 
Proper Way to Brush and Floss Your Teeth
The video below shows Dr. Eberlein demonstrating how to brush and floss your teeth properly, which will help keep your teeth in gums in a healthier state which in turn improves your smile.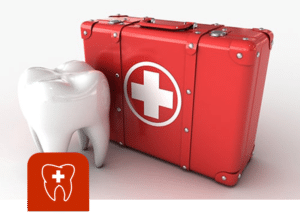 DENTAL EMERGENCY SERVICES
Alleviate the pain and address the problem!
Giving you the smile you lost!
Fixing your smile in advance!
Improving the smile you have!