Services We Offer - Emergency Dental Care
If you need emergency dental care, for example, if you have an abscessed tooth or you were in an accident and broke or lost a tooth, Mid Cities Dental will make every possible attempt to see and treat your need the same day.
When you arrive at our office, you will be asked to fill out a patient information sheet, a medical history form and a financial policy form. The doctor will then do an oral examination to see which tooth is bothering you, take an x-ray, and then diagnose the source of the pain. Treatment can then begin to alleviate the pain and address the problem.
What questions will the doctors ask you during your emergency dental care appointment?

Main reasons for a toothache include:

What happens next?
Once diagnosed our focus now is on preserving the tooth or replacing it if it is in need of removal.  With modern technology, we can give you all kinds of options in helping you keep your teeth for a lifetime. With a combination of training, experience, judgment, and skill, we will provide in a personal and professional manner the highest quality dental care. Please call us and let us know how we can help you.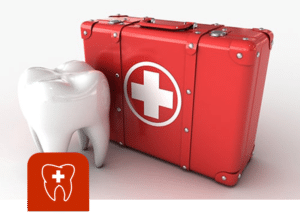 DENTAL EMERGENCY SERVICES
Alleviate the pain and address the problem!
Giving you the smile you lost!
Fixing your smile in advance!
Improving the smile you have!