At Mid Cities Dental, we have years of experience in making dentures and partials.  One of our greatest referral sources are our denture wearing patients due to the joy and success that they have had with their new teeth.
Services We Offer at Mid Cities Dental- Root Canal Procedure (Endodontic Therapy)
A root canal procedure or Endodontic Therapy treats disorders of the nerve (or the pulp) which can be caused by decay, an abscess, infection, or trauma to the tooth.  The nerve is carefully taken out then the canal of the tooth is cleaned and permanently filled and sealed.  The tooth is no longer alive which relieves pain and discomfort. This procedure is important in order to save the tooth and avoid extraction.  Once root canal therapy is performed, it will be necessary to place a crown and crown buildup on the tooth in order for it to stay strong and functional.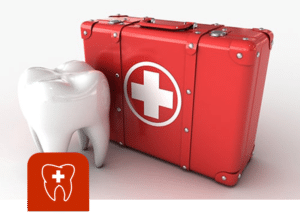 DENTAL EMERGENCY SERVICES
Alleviate the pain and address the problem!
Giving you the smile you lost!
Fixing your smile in advance!
Improving the smile you have!